A new recipe will not be on the forefront today because…peanut butter cookie dough spread turned out beanier than it should have ( I thought itd be a good idea to get some protein in the mix and thus used chickpeas as a base = don't try this at home kids. Last night's Fava bean flop and yesterday morning cake batter oats turned out to also be not delicious enough to share. So, I'm moving on to what I love and eventually what you most likely will too – Do you ever have that moment when somebody mentions something or wears something or eats something etc etc and suddenly you NEED to have it too.
Examples:
a) Whenever Ryan is eating or drinking something…even if I don't like it or am not hungry nor thirsty I MUST try it.
b) Whenever my friends mention something they like or need i have to check it out for myself- take bright pants for example. I wasn't too interested until I seen a girl at the gym wearing bright pink pants and now suddenly I will beg, borrow or steal to get myself a pair.
Moving on to things I love or can't love without:
1) VANILLA ALMOND MILK
I use this multiple times a day and could not live without it. In fact i'm not sure what I did before it!
2) Lululemon run pants:
I wear these everyday. They don't become loose or soggy in the bum and although they are extremely tight they don't feel hot the way lulu pants do.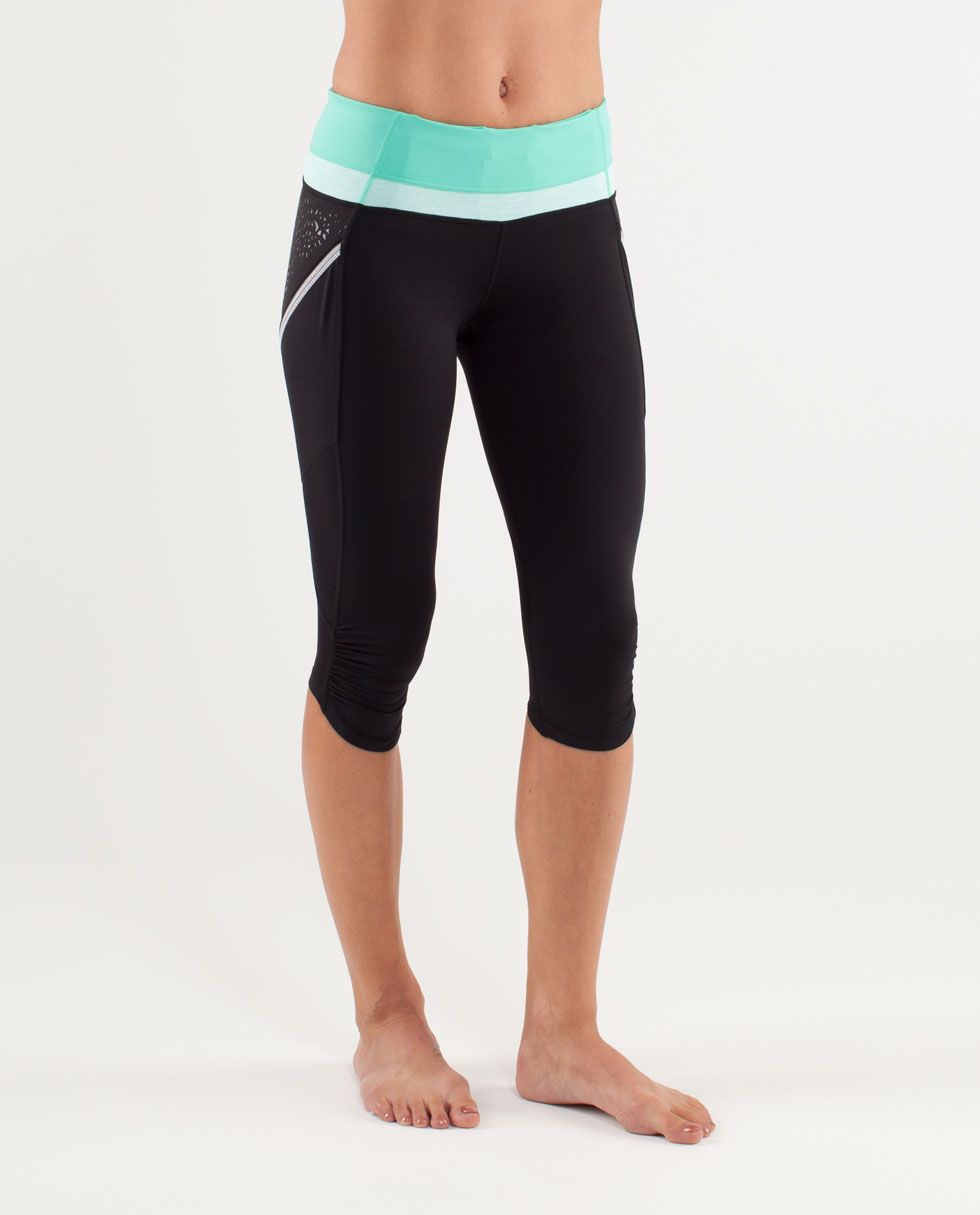 c) Long spoons:
Ryan bugs me about my long spoon obsession but for some reason they just make me happy. I love using them and can't quite explain why. You must get yourself one and feel the difference!
d) Crock pot oats:
Quick recipe. Pull out your crockpot and get a glass measuring unit that looks like this
:
The measuring cup needs to hold about 4 cups or so because in the glass measuring cup you are going to put 1/4 cup steel cut oats combined with 1/2 cup vanilla almond milk and 1 cup of water + a dash of salt and cinnamon. place the glass measuring cup in the crockpot and fill the crockpot with enough water to cover half of the glass measuring unit. You are effectively creating a water bath for the glass measuring unit. This method makes it to the oats don't get all crusty and hard and stuck to the crockpot which equals no cleaning! Switch the crockpot on low for 8 hours and when you wake up in the morning you will have the creamiest bowl of oats in the world!!
d) Earth's best sesame street ' on the go o's '
I was feeding these to my niece in Calgary the other weekend when I decided to eat a handful of these as well to show her how good they were. Well she wasn't so sure but I DEFINITELY WAS. HOLY HOLY HOLY! I have a problem with loving cereal too much and basically spent a year eating cereal every breakfast for about 3 years. ( I know I know I know) . I choose to stay away from traditional Cheerios because there is some pretty bizarre ingredients in the traditional ones but alas, earth's best is my new snacking companion. I could NOT stop for the life of me which probably means I shouldn't have them in the house! Anyways the ingredients blow the other Cheerios out of the water in comparison. These Cheerios are natural and dare I say much much much better tasting!
e) Arrested Development.
I was listening to the radio the other day (Cosmo radio which is admittedly another new obsession due to the 'wake up with Taylor' segment in the morning. Taylor and Kenny are the most hilarious duo I have ever heard on the radio! Anyways They were talking about arrested development and how it just came on Netflix and how hilarious it is. They did mention that it's funny because its all inside jokes and sarcasm but that you must watch from the beginning or else don't bother. Well I did bother and I can't stop watching. Michael Cera is hilarious and I can't believe I missed out on this show for so long!
f) Kopali's dark chocolate covered mulberry's.
one of my best friends introduced me to the Mulberry this winter and oh.my.lord. I love them as much as raisins and we all know how much I love raisins so that's really saying something. Then a terrible/amazing depending on how you look at it… thing happened. I went to Whole Foods and discovered DARK CHOCOLATE covered mulberry's. Now let me ask you this…What's better than a mulberry? Answer: A dark choco covered mulberry.
The problem is that there small and easily snackable and don't even think about having the bag for moree than a day.
Well that's it for now! Happy Wednesday!